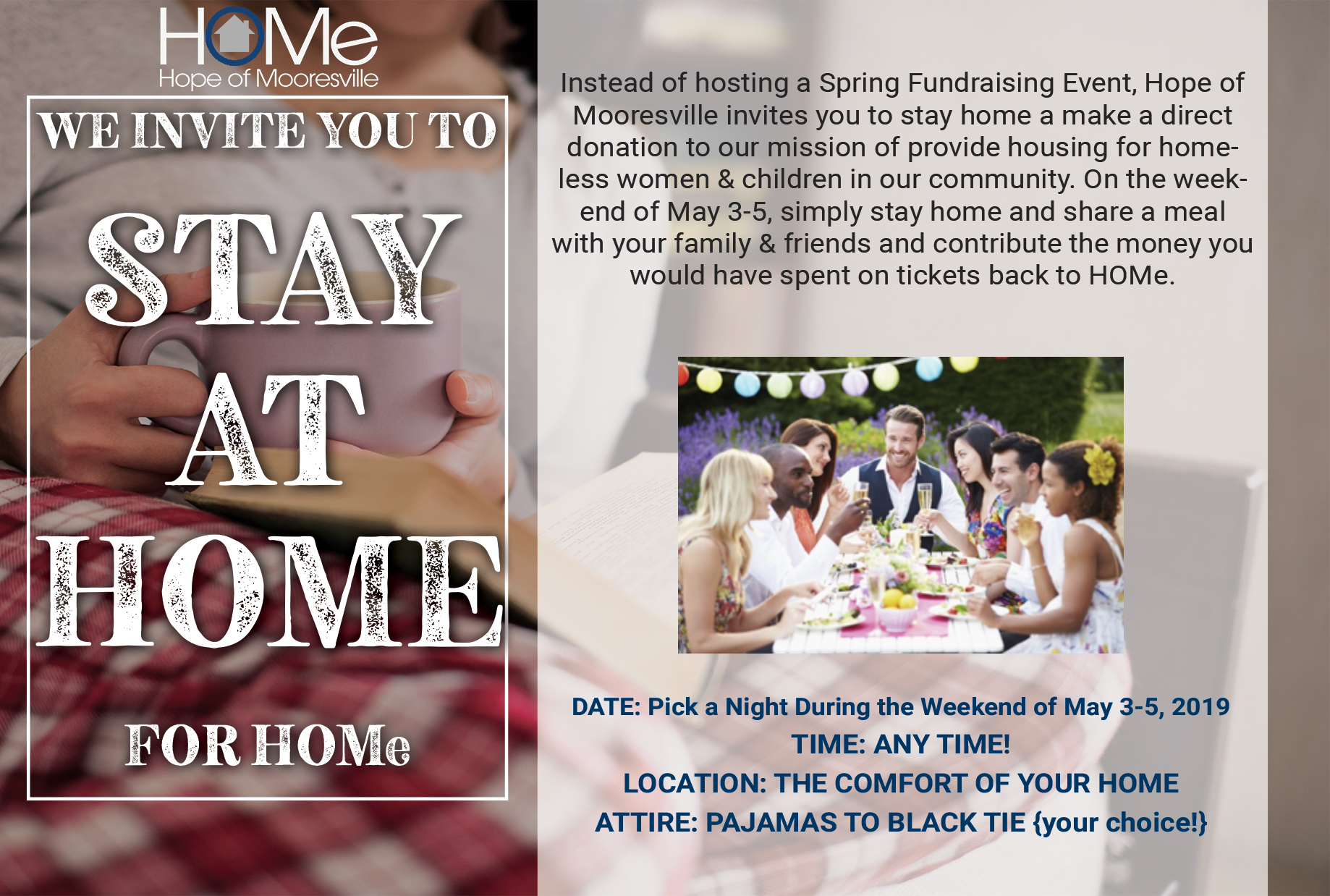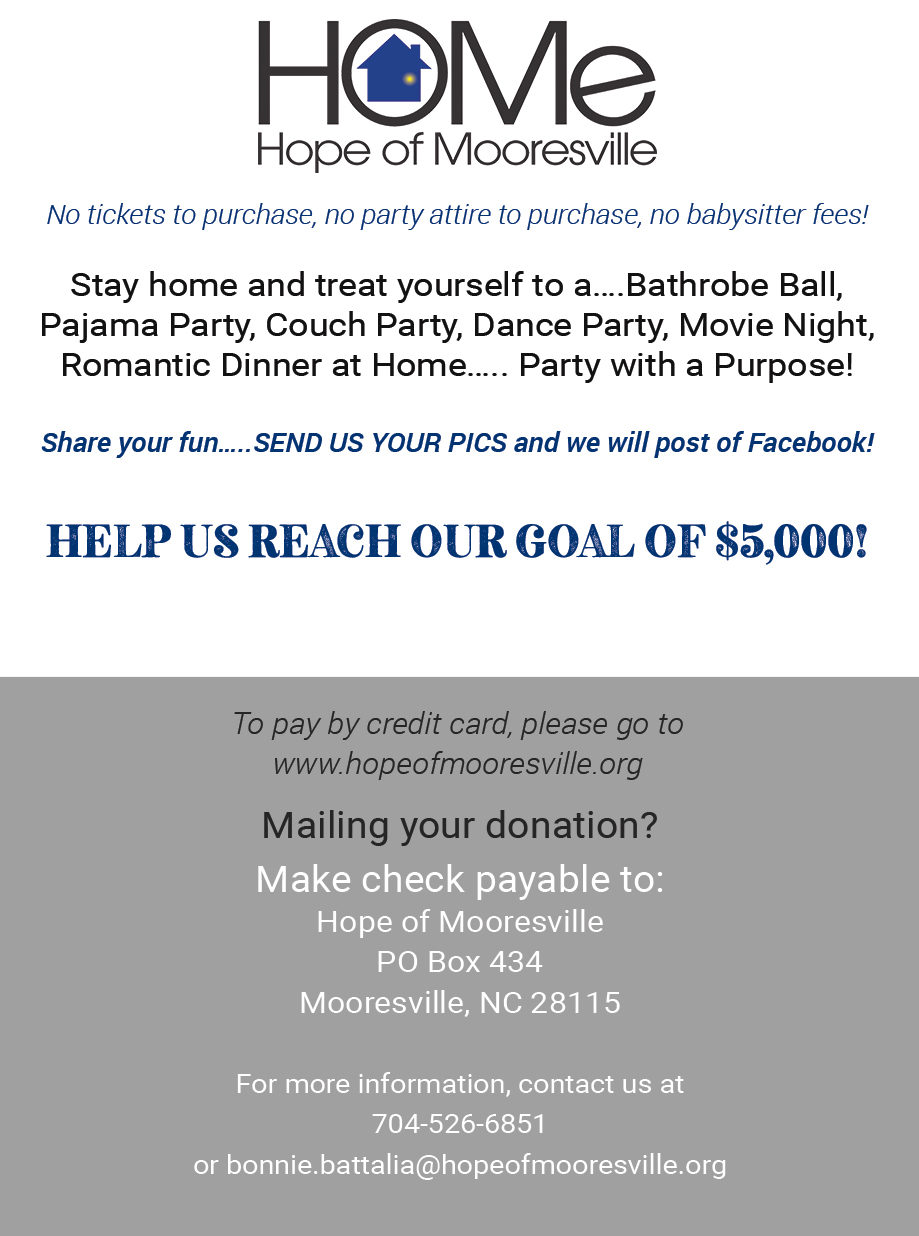 HOMe provides:
Emergency supportive housing for Mooresville's homeless women & children.
Year round resources such as job training, mentoring, financial counseling, mental & physical health assistance, substance abuse referrals and education.
PLEASE READ BEFORE VISITING!
We are now open and serving the community. For the privacy of our guests, please do not stop by the house unless you have made prior arrangements.
Our Program Coordinator serves our guests during the day. Please email: Office@HopeOfMooresville.org or call the office: 980-447-9007
tmurphy
Two guest moved into their own homes today! We are so excited and happy for
tmurphy
This was a move out gifts for our guest from the ladies of Williamson Chapel
tmurphy
Easter art work done by a 6 year old guest.