EVERY LITTLE BIT HELPS
Thank you for considering a financial donation. Hope of Mooresville (HOMe) is a family care home and program that is always open…..24 hours per day, 365 days a year. Your donation helps support our mission, our program, and our mothers and children. Donations are tax-deductible; HOMe is a program under the 501(c)3 name Diakonos, Inc. HOMe operates independently and we raise our own funds. All monies donated to HOMe are restricted to HOMe.
To mail a check, please make out and mail to:
Hope of Mooresville
PO Box 434
Mooresville, NC 28115
FOR CREDIT/DEBIT ONE TIME DONATION- Please click on the button below*
If donating in honor/memory of, please provide their name and address in the comment field upon checkout 
MONTHLY RECURRING DONATION:
If you would like your church to receive recognition for your donation, please tell us what church you attend.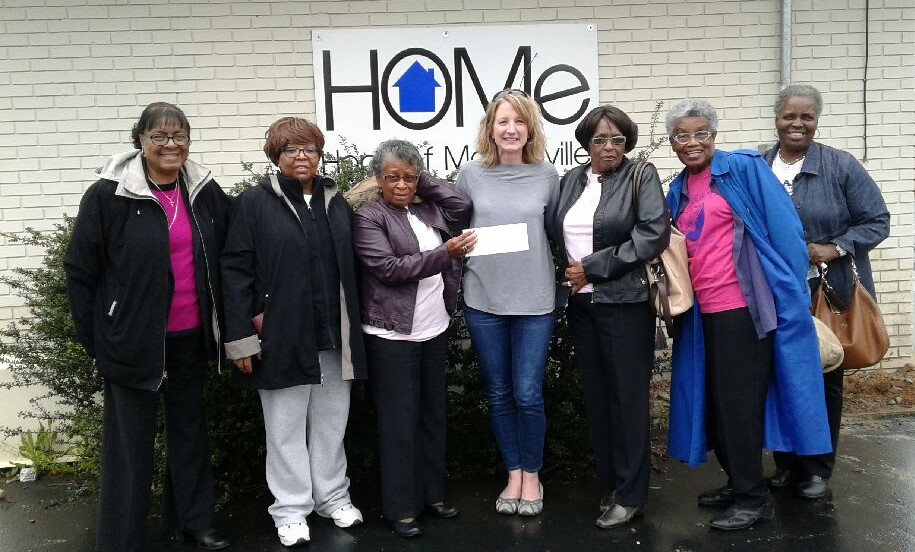 Join Homelink384….Donations from YOUR house to OURS!
What is Homelink384? 
Homelink384 is an email distribution list. When a specific item is needed for the house, mother or child, the item request will be sent via email.
Some examples of past items have been: girl's size 6 dress, women's size 8 work shoes, women's size 12 work blouse, Girl's red Homecoming dress.
QUESTIONS ABOUT DONATIONS?
Amy DeCaron
Director of HOMe
AmyDecaron@HopeOfMooresville.org
704-230-8615
For privacy reasons, please do not drop off donations at the house. We can make arrangements to meet you at our office located at:
601 N Main Street, Mooresville, NC 28115
PO Box 434
Mooresville, NC 28115